David Mathison
New York Startup Pitch Night
Guest speaker: October 2, 2013

Founder, CDO Club (Chief Digital Officer Club)
Curator, CDO Summit (Chief Digital Officer Summit)
Author and Publisher, Be The Media
Chairman and CEO, natural E creative group, LLC
Founding CEO & Chairman of the Board, Kinecta Corporation (acquired in 2002 by Stellent Corporation which was acquired in 2006 for $440 million by Oracle Corporation)

David's background consists of raising capital, selling a successful company, publishing a best-selling book, curating events, and helping to define a new C-Suite position for digital leaders and professionals in major organizations (i.e. Chief Digital Officers). His track record makes for an undoubtedly interesting, informative, and engaging presentation. Join us tonight!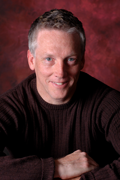 DAVID MATHISON (LinkedIn profile)








David's a senior executive with more than twenty-five years experience in the hi-tech, information, publishing, software, and events industries. He's demonstrated continuous leadership and success in the strategic planning, rapid growth and management of multi-million-dollar global business operations. As a highly polished internal/external communicator, he has attracted significant coverage from international business and financial communities.

General inquiries: info@cdoclub.com