Mary Liu, Founder, Empowered Women Speakers
San Francisco Startup Pitch Night
Guest speaker: May 13, 2013

Founder, Empowered Women Speakers, EmpoweredWomenSpeakers.com
Managing Director San Francisco Chapter, eWomenNetwork, eWomenNetwork.com
Author, "Speaking Your Truth ~ Courageous Stories From Inspiring Women"
Partner & Certified Travel Agent, Elite Travel Deals, EliteTravelDeals.com

Mary Liu is giving an interactive presentation centered on personality profiles and business networking, followed by having everyone to practice one-on-one with their peers. Mary's interactive format will provide educational and personal insights on how to effectively network and build relationships, both online and offline. True to Startup Pitch Night's format, her interactive format will also encourage networking. Doors open at 6:30pm. Brief intro presentation from 7:10 to 7:15pm - then it's time to hear pitches! Mary will then spend about 45 minutes with you.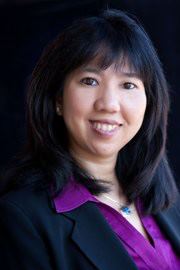 MARY LIU






Mary is the founder of a visibility consulting firm providing online and offline marketing resources for women entrepreneurs to position themselves as experts to gain visibility and credibility to catapult their business to success.

Mary provides educational resources for speakers, authors, coaches, trainers, and entrepreneurs wanting to achieve real results in their business using public speaking, networking, social media, and online marketing strategies. Through one-on-one and group coaching programs and workshops, Mary helps entrepreneurs maximize their activities and presence on social media platforms which yields visibility, credibility, and profitability for their business.

Visibility Business Coaching: Mary specializes in empowering "tech challenged" entrepreneurs with knowledge and skills so they can be successful in creating a cohesive online brand presence. She helps create an overall online and offline strategy for their business, then empower them to roll out the campaigns using no and low cost techniques.

Mary Liu | (415) 237-3367 | mary@empoweredwomenspeakers.com