Sindhya Valloppillil, Founder & CEO, HELIX
New York Startup Pitch Night
Guest speaker: June 5, 2013

Founder & CEO, HELIX, HelixMen.com

Sindhya's talk covers what she's learned from her fundraising journey. She'll provide advice as to what to do and what not to do when trying to pitch angel investors and venture capitalists. She's candid and will provide great insights. Not to be missed!
RSVP for the event through Eventbrite or through Meetup.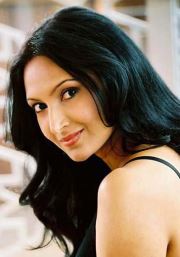 SINDHYA VALLOPPILLIL





Sindhya is the Founder & CEO of HELIX, a new men's grooming and lifestyle brand. HELIX aims to be an iconic brand with meaning, not just products (i.e. BALL SUPPORT™). She's been in the fashion and beauty and grooming industry for the past 10 years. She's previously worked at L'Oreal USA, Limited Brands, Neautrogena Cosmetics, and ZIRH in the areas of innovations, marketing, product development and global brand image. Some articles Sinyhya's written regarding the startup industry include:

* Dear VCs: I'm Breaking Up With (Some Of) You
* Why Consumer-Facing E-Commerce Is BROKEN
* VCs think my boobs need an algorithm

Helix Men, New York, NY